After just 10 days of learning to fly a helicopter, with just 35 hours under my belt, I passed my final handling test.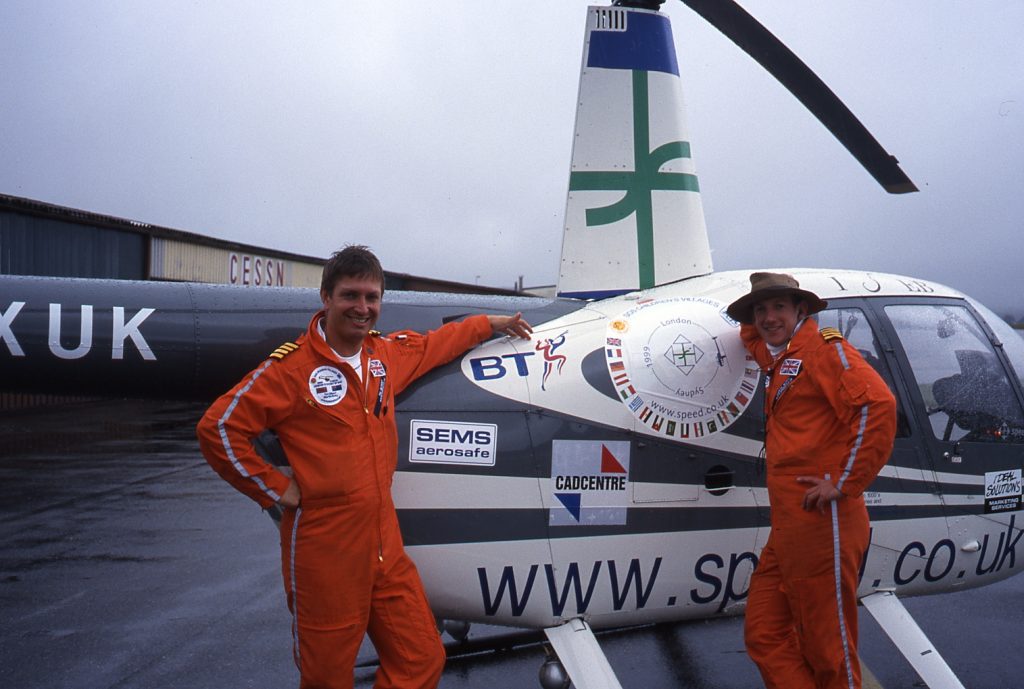 All I had to do now was embed this amazing new skill into my life. Ten years later, after using my own helicopter as a company car, as a family crew bus, and for Europe-wide tourism, I was really enjoying helicopter life.
One day, right out of the blue, my friend Martin came to me with a plan. We simply had to go and visit his brother Matthew. In Australia. In our helicopter.
I thought about it for a few seconds. My geography was a bit sketchy as to how much sea there was to cross between here and there. It sounded like an important detail that could be resolved later.
Why not? After all, what could possibly go wrong?